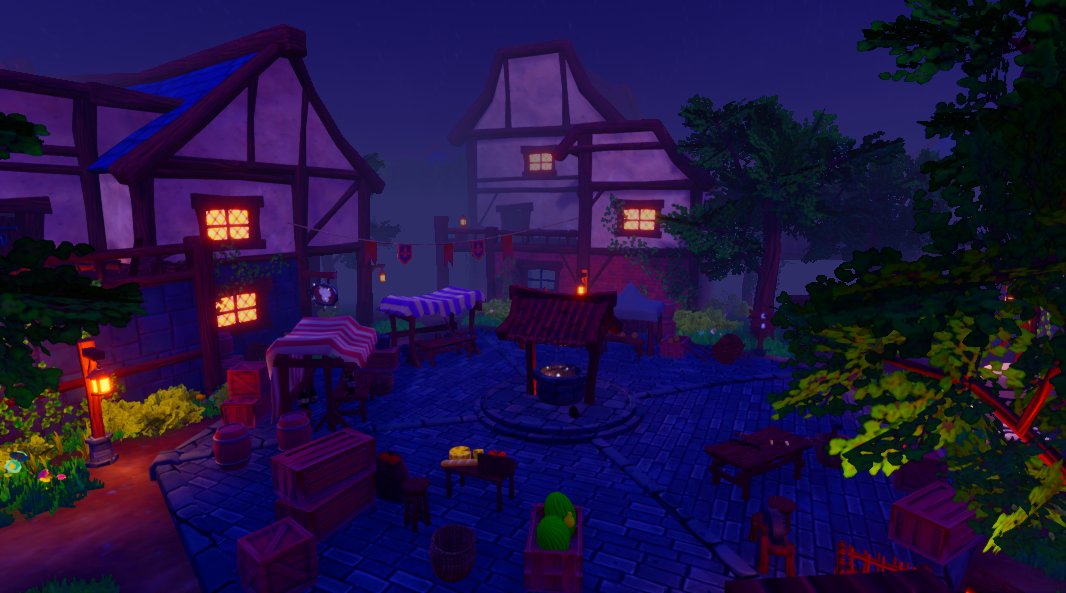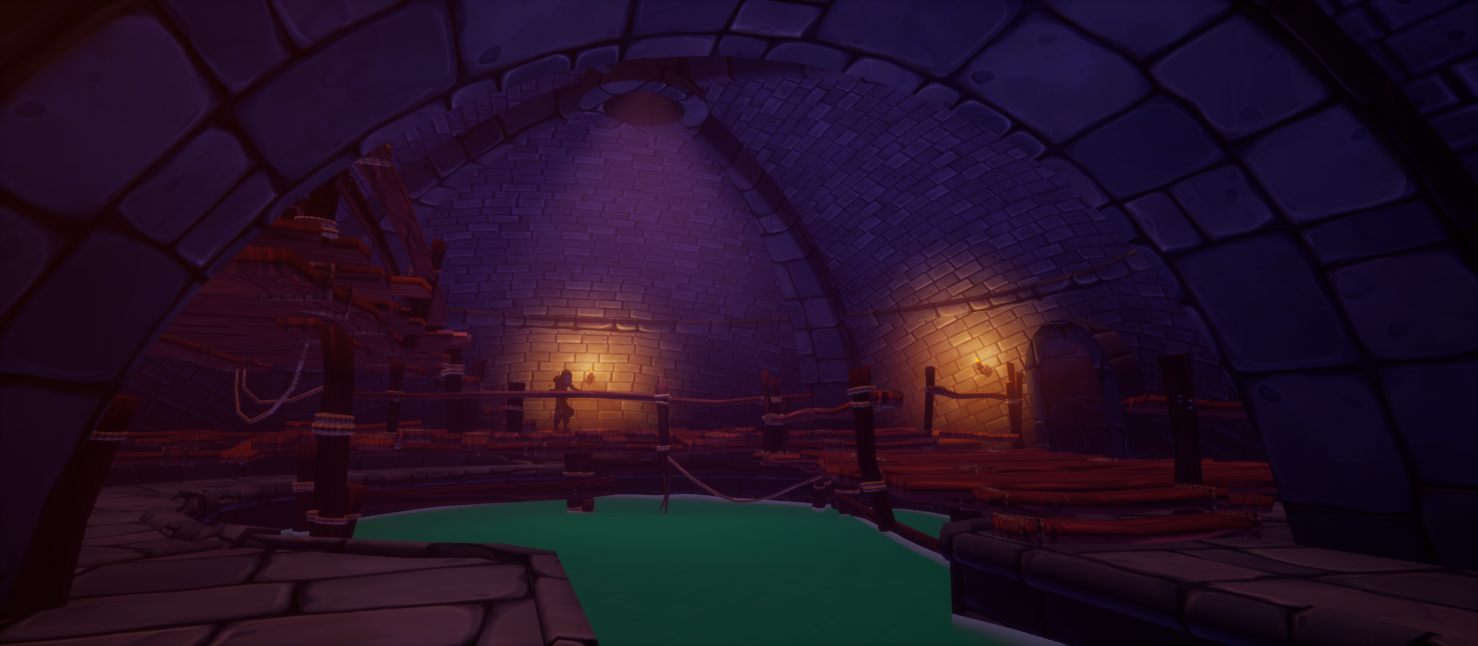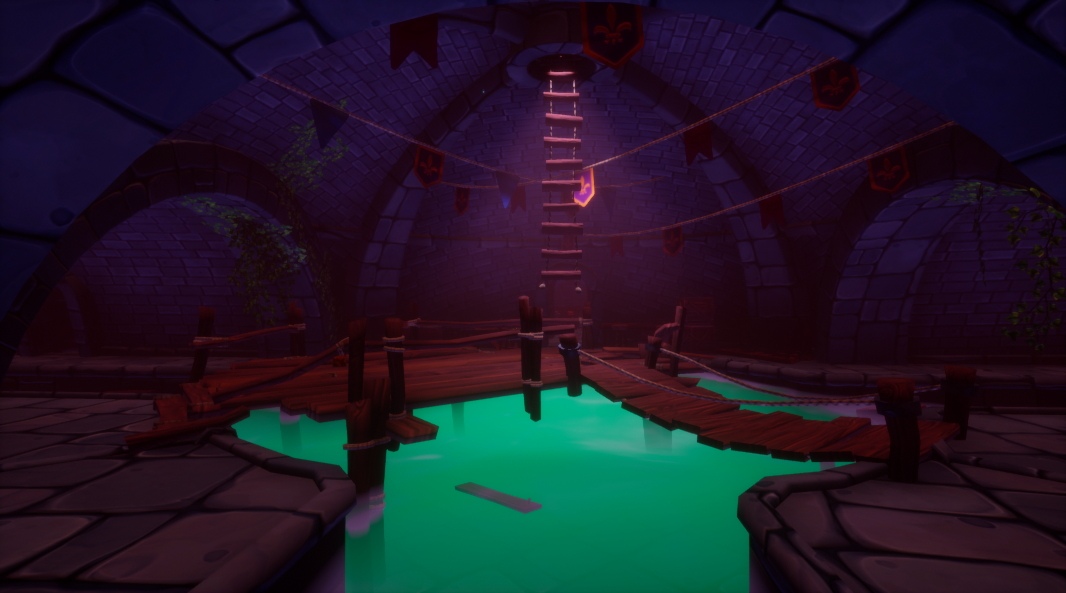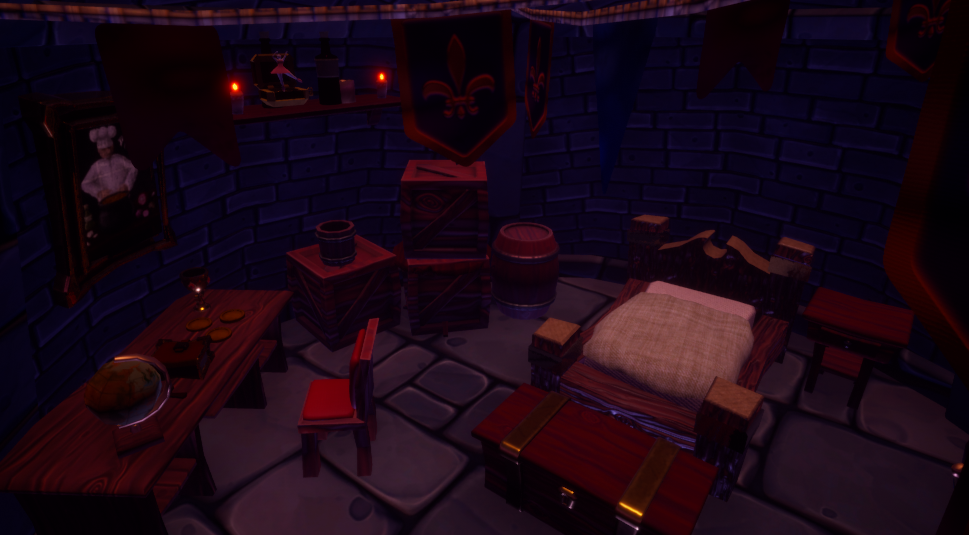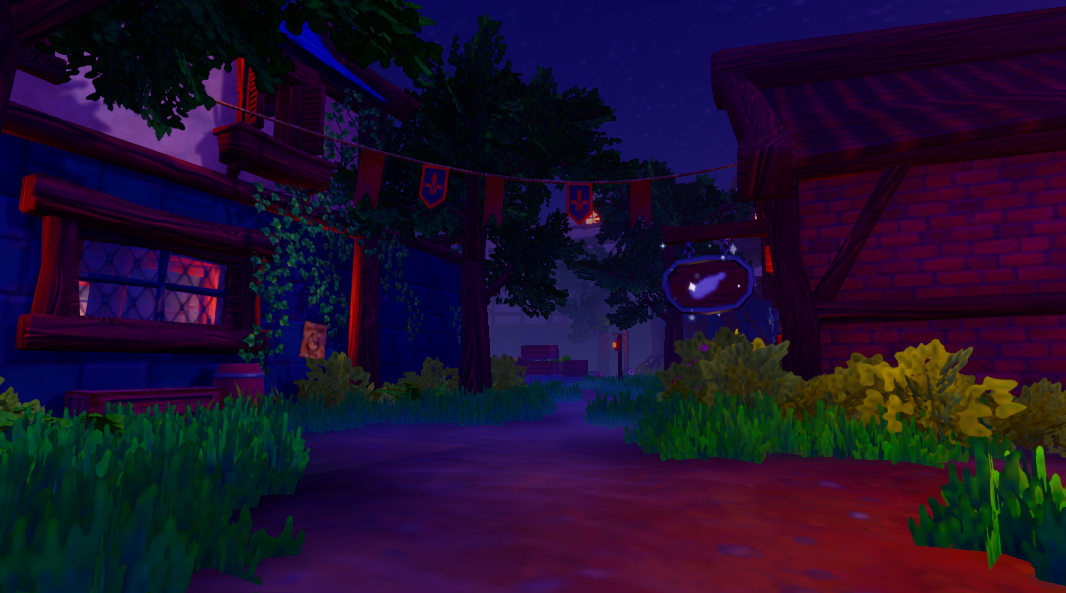 About the Project

: Ransacked was created by my team for UCF's Game Design Workshop Spring 2018 course. The game is a third-person stealth action looter where the daughter of a great thief is left in charge of the Thieves' Guild. The player sneaks through a village to take as much as they can fit in their bottomless bag back to the guild, as th

ey try to restore the guild to it's former glory.
Ransacked was selected by UCF to represent the school at the E3 College Game Competition 2018! 
Team Size and Project Time Frame

: This project's team was made up of 11 members, and was completed in 16 weeks.
My Role

: 3D Artist. I created numerous 3D models in Maya for use in Unreal Engine, and all props were textured in Substance Painter. The models are not only used for decoration, but also every prop is created around the idea that you could loot or drop it at anytime.

These assets were created with a poly-count limit in mind, as the game had hundreds of interactable props to spawn for loot. The creative director and I managed to optimize our art workflow, and with the use of Unreal Engine's tools I was able to spot problem areas to fix and maintain a steady frame rate on a multitude of systems.

I also managed to combine many of the props into groups to be textured on the same sheet, saving additional resources and decreasing our load times.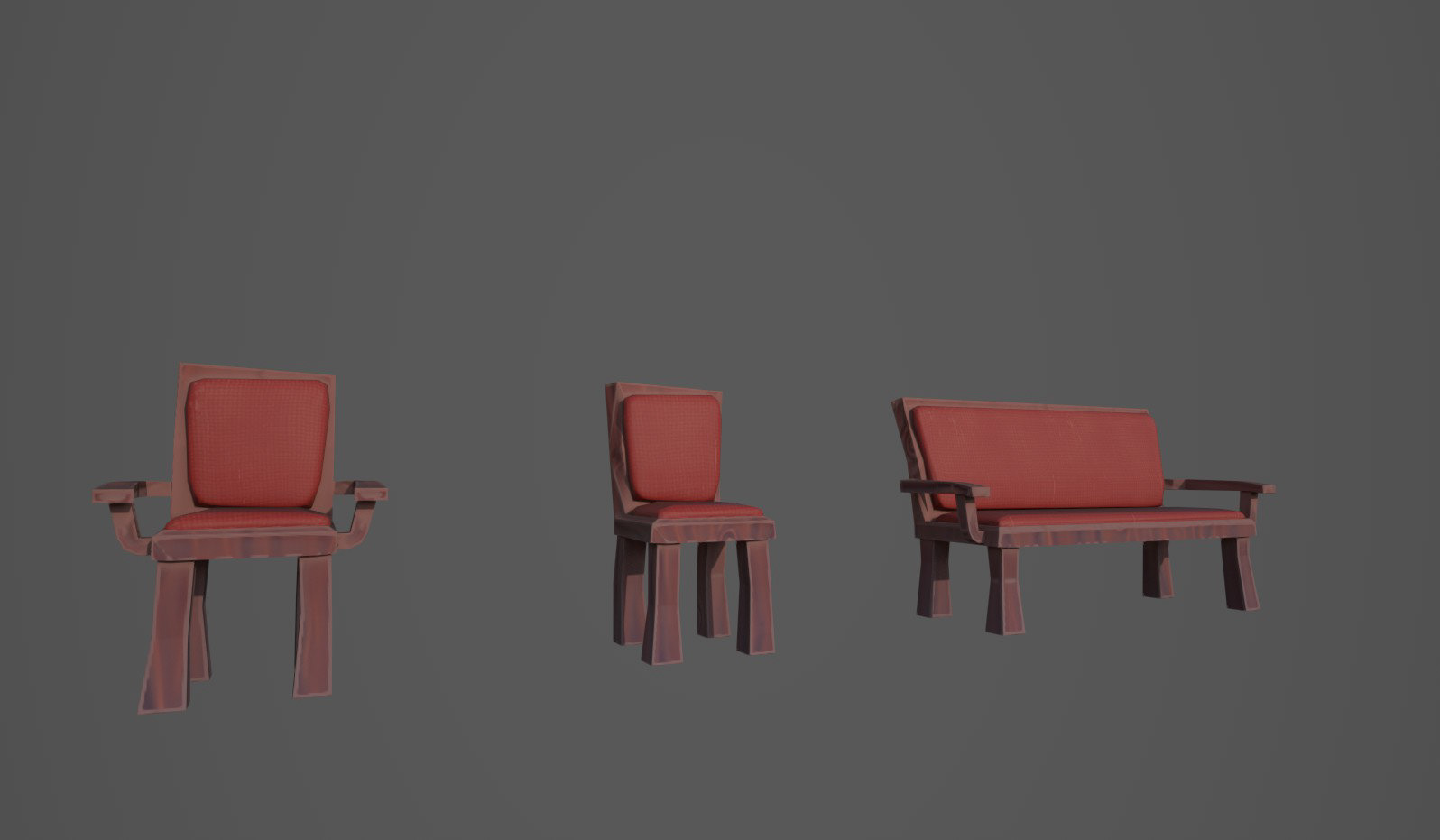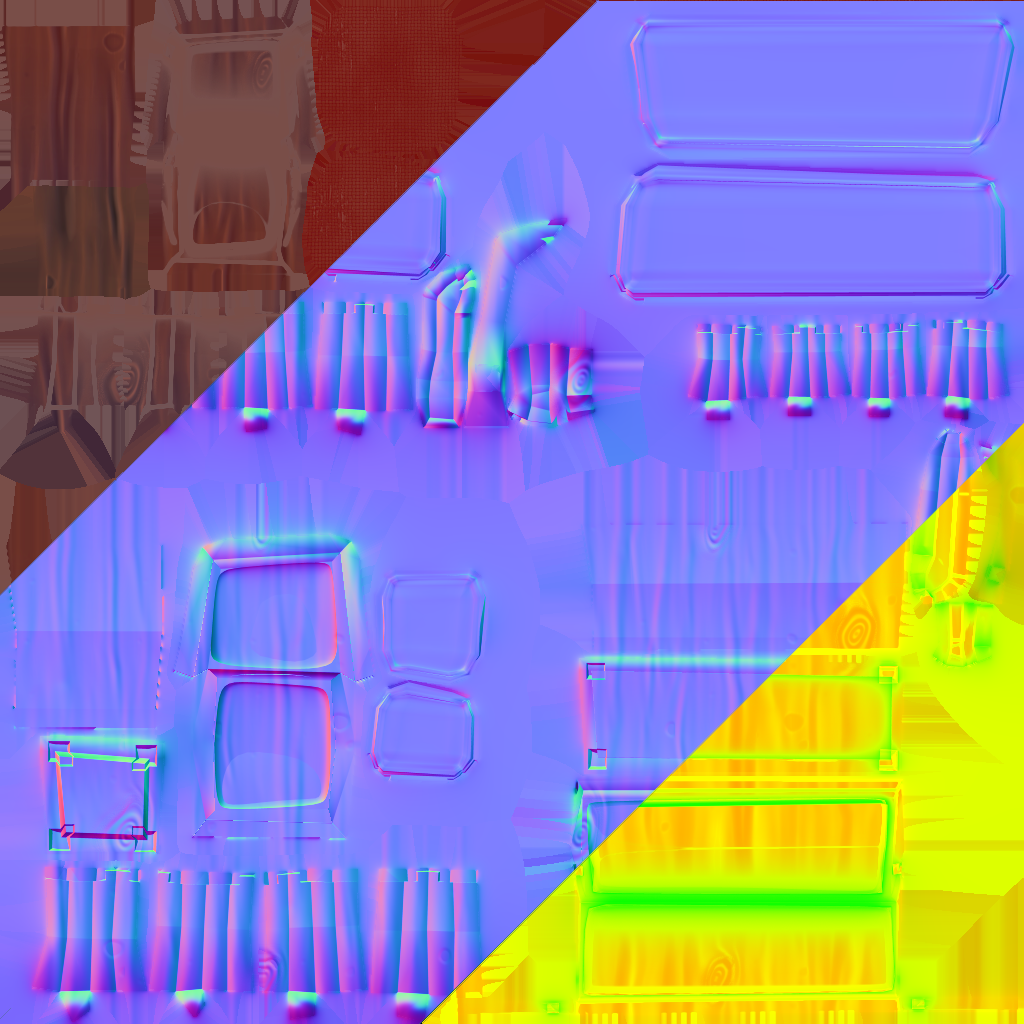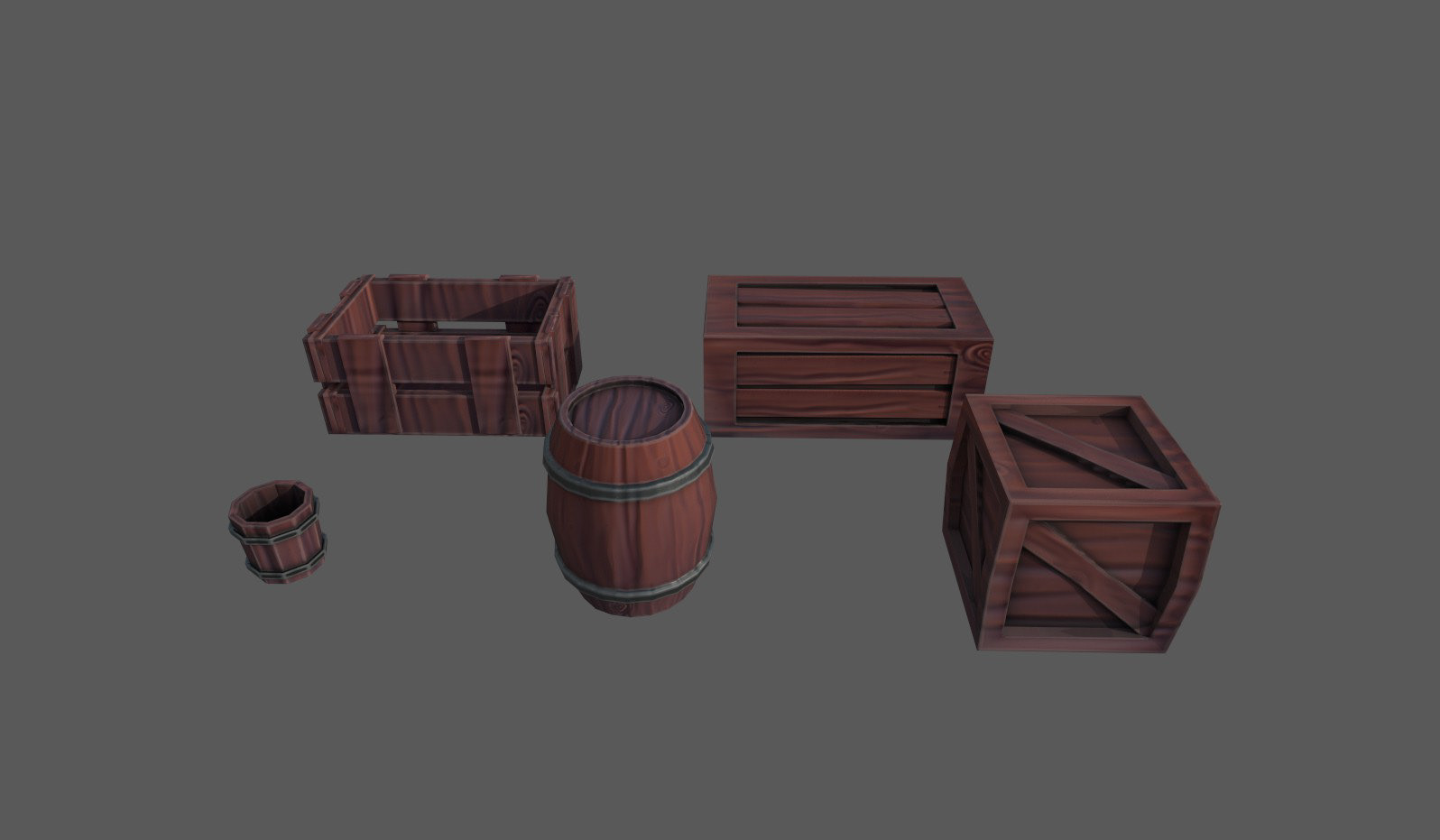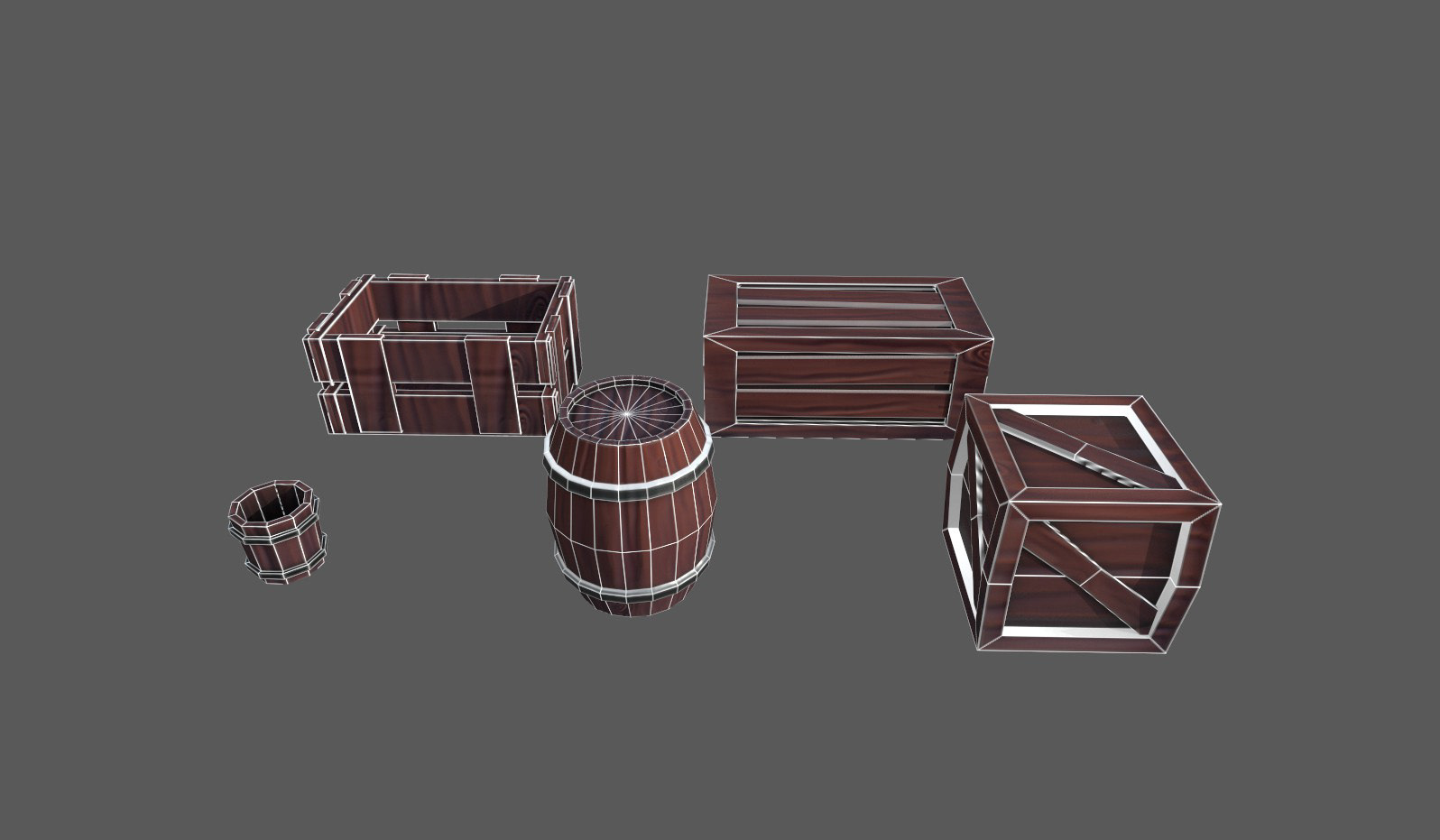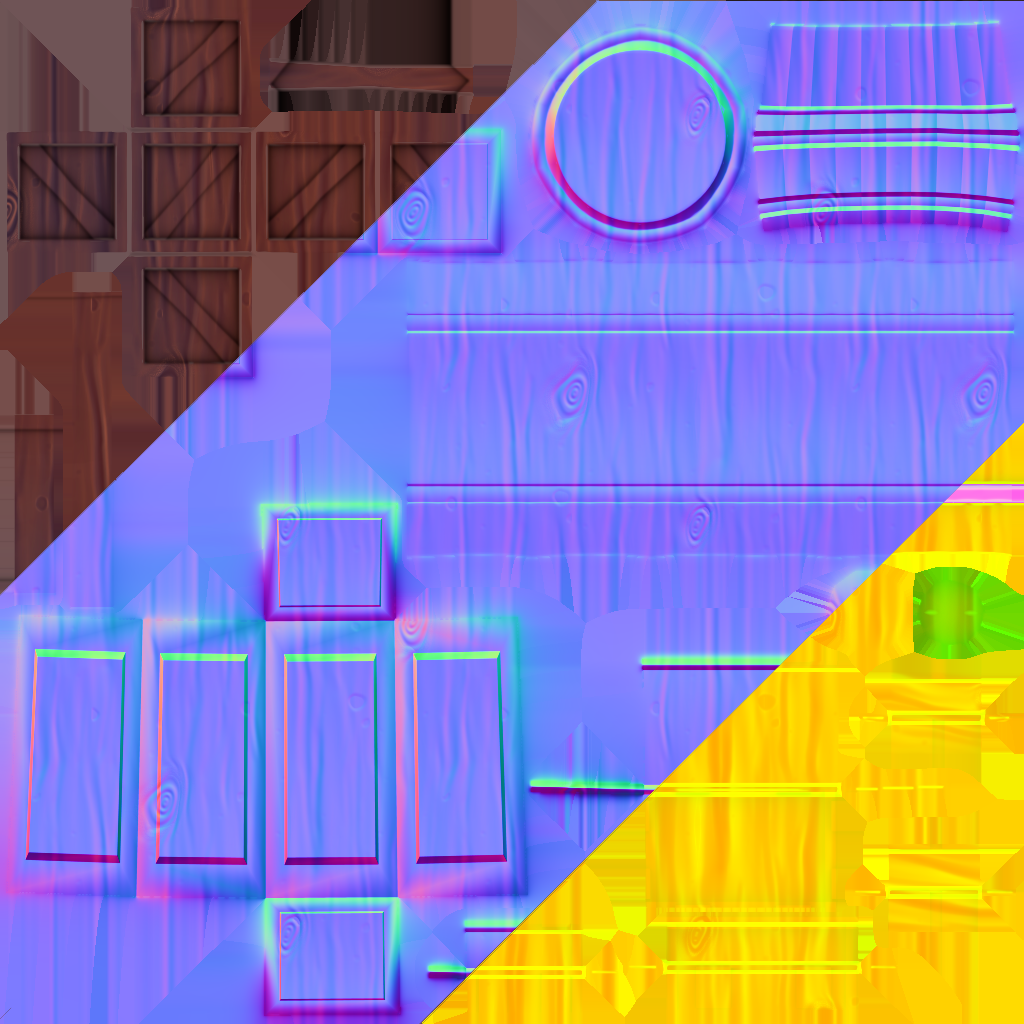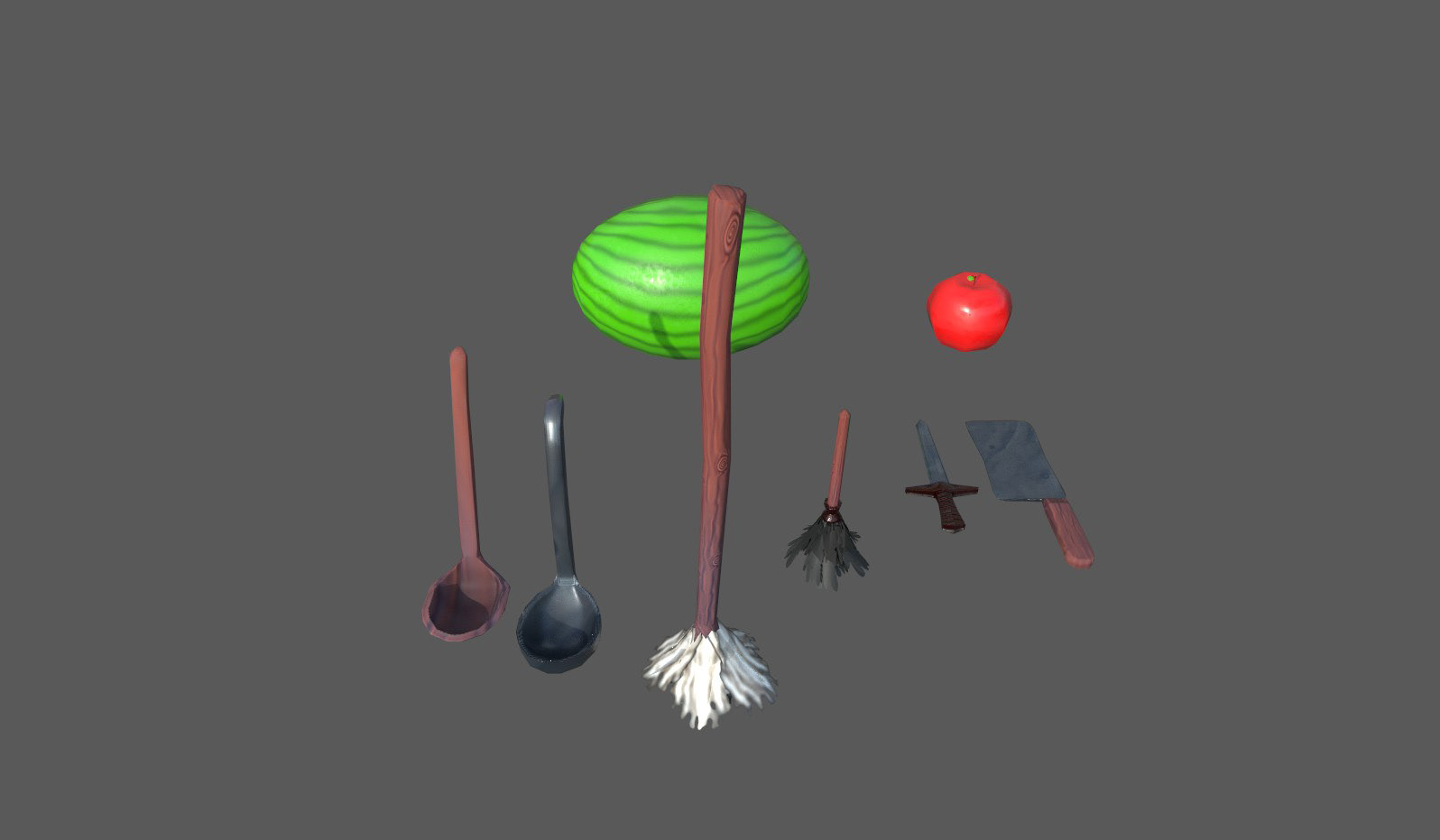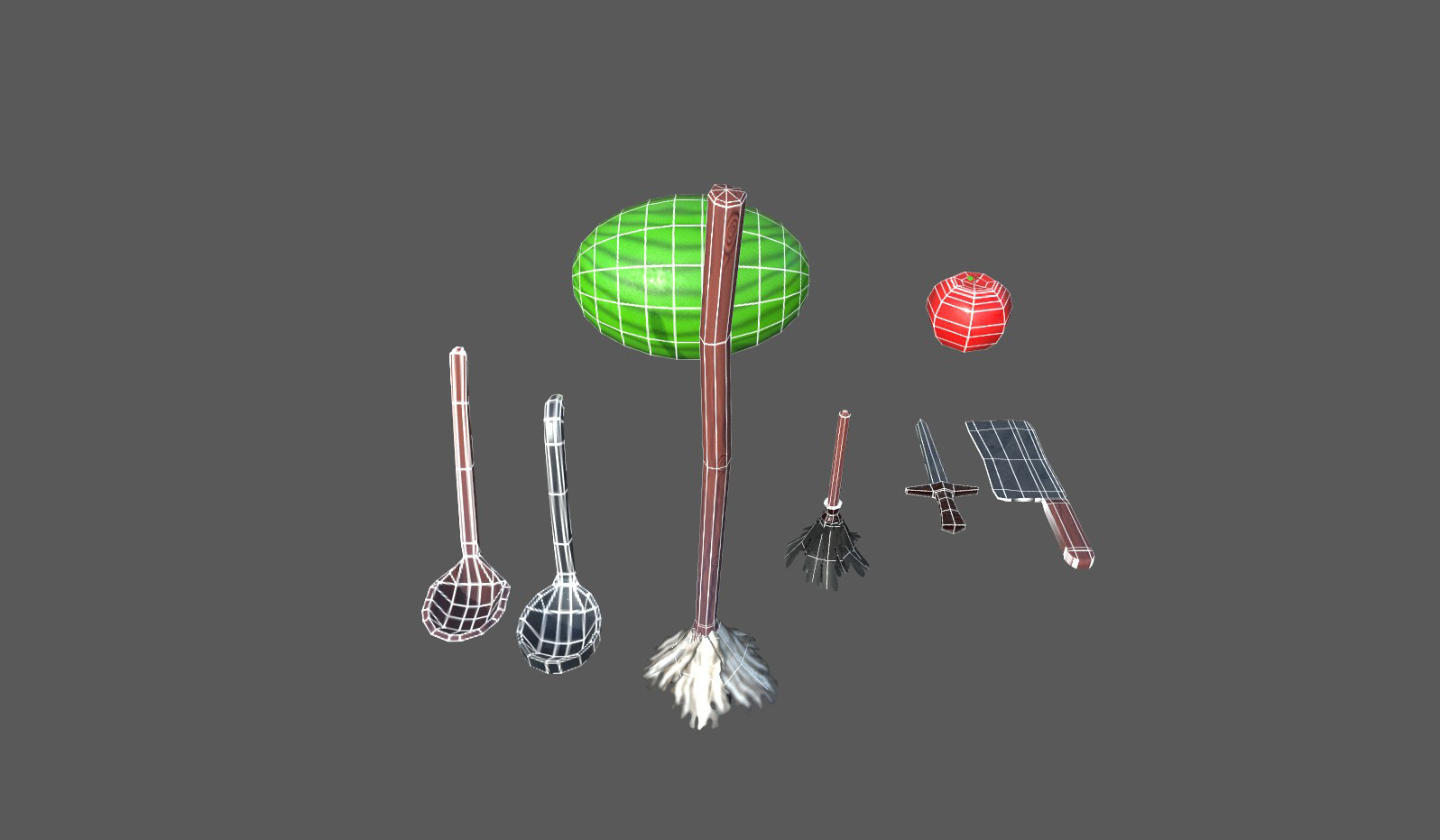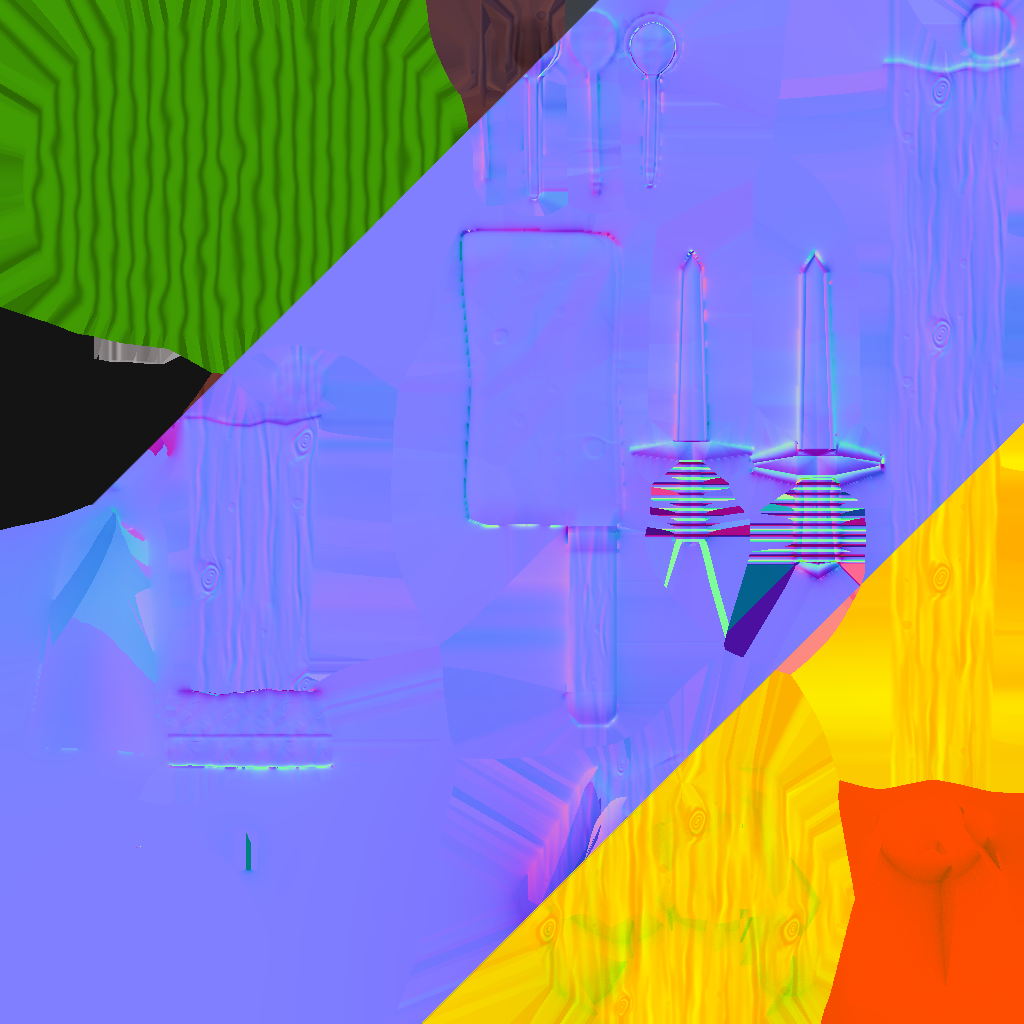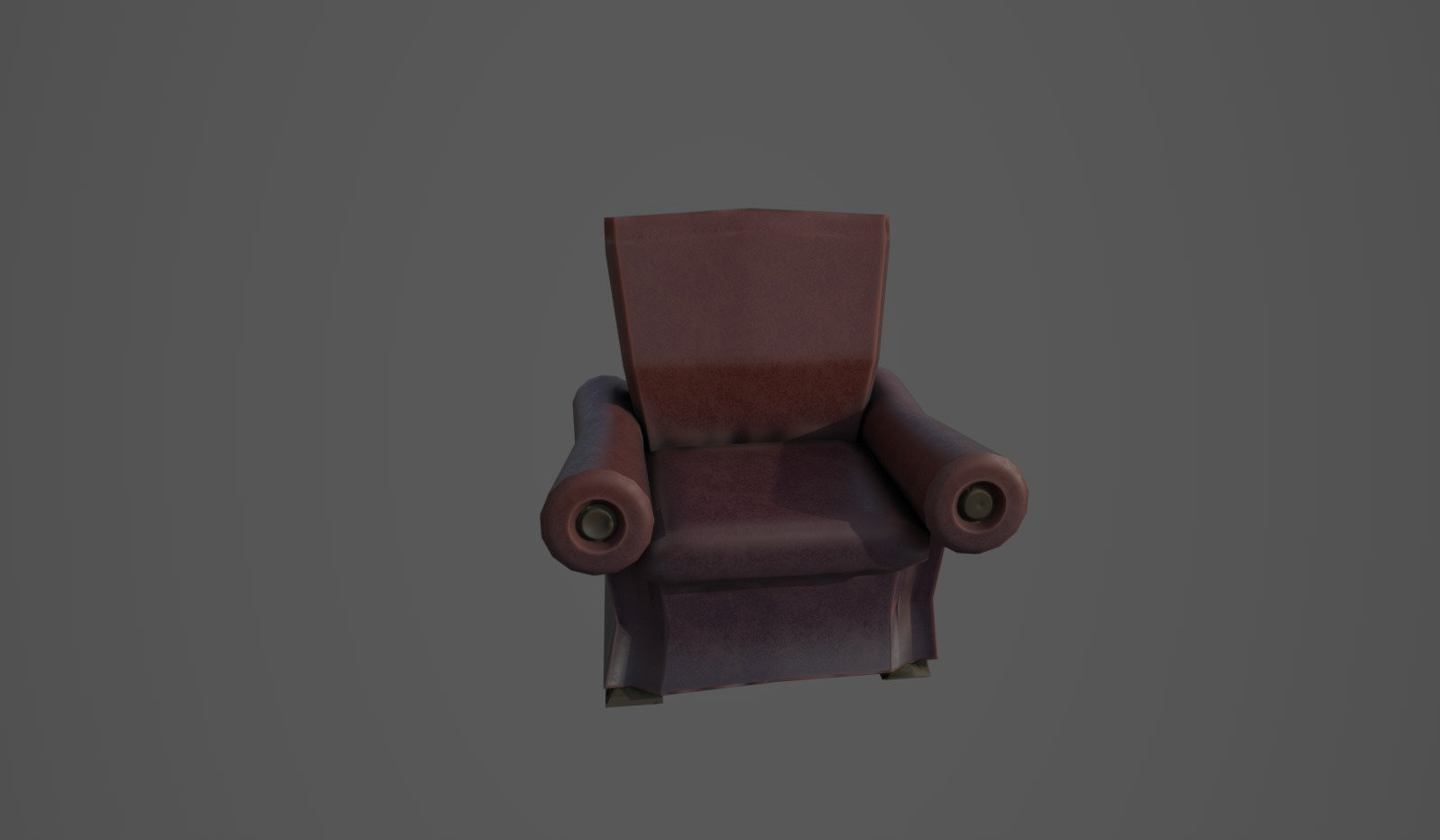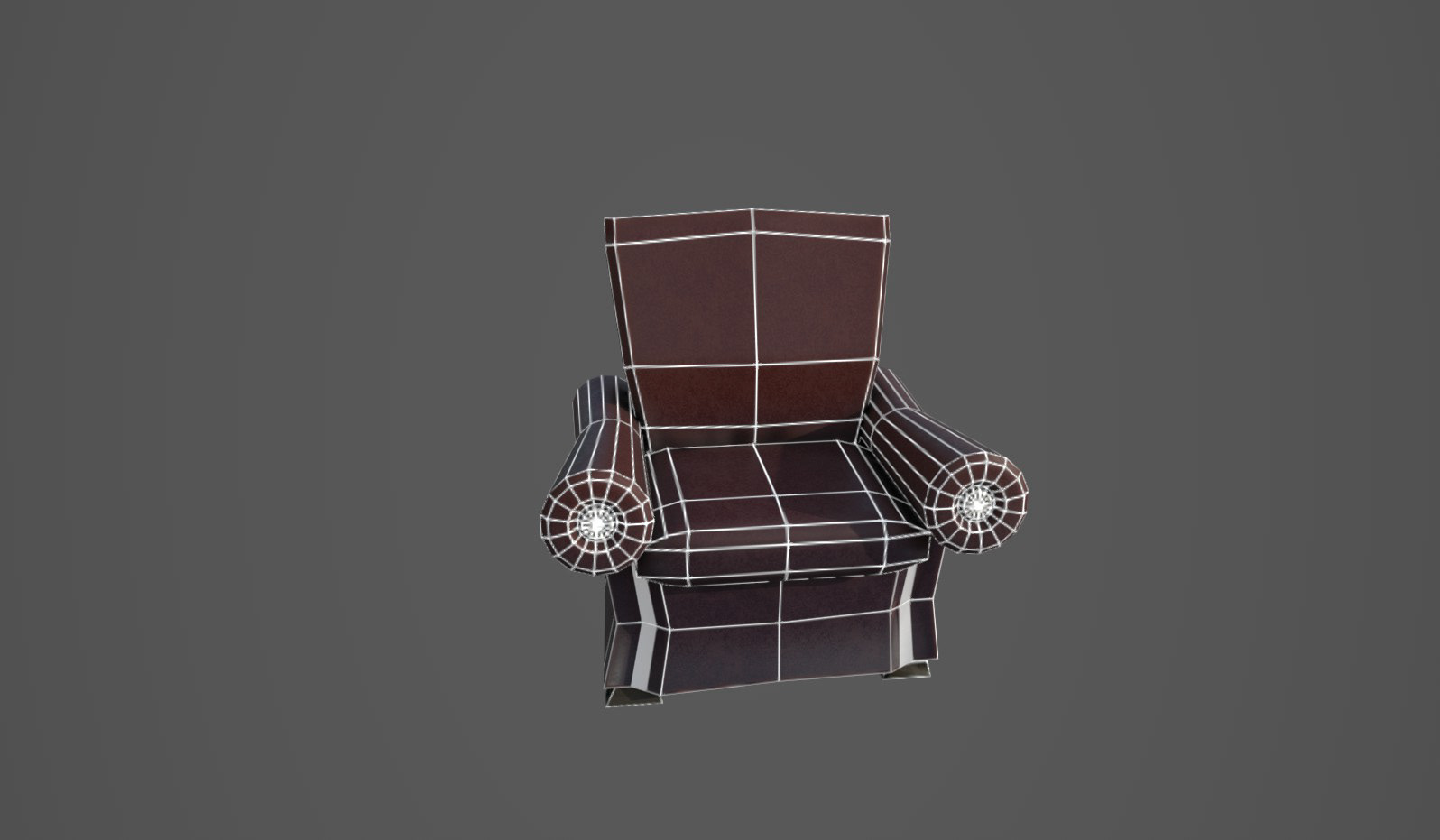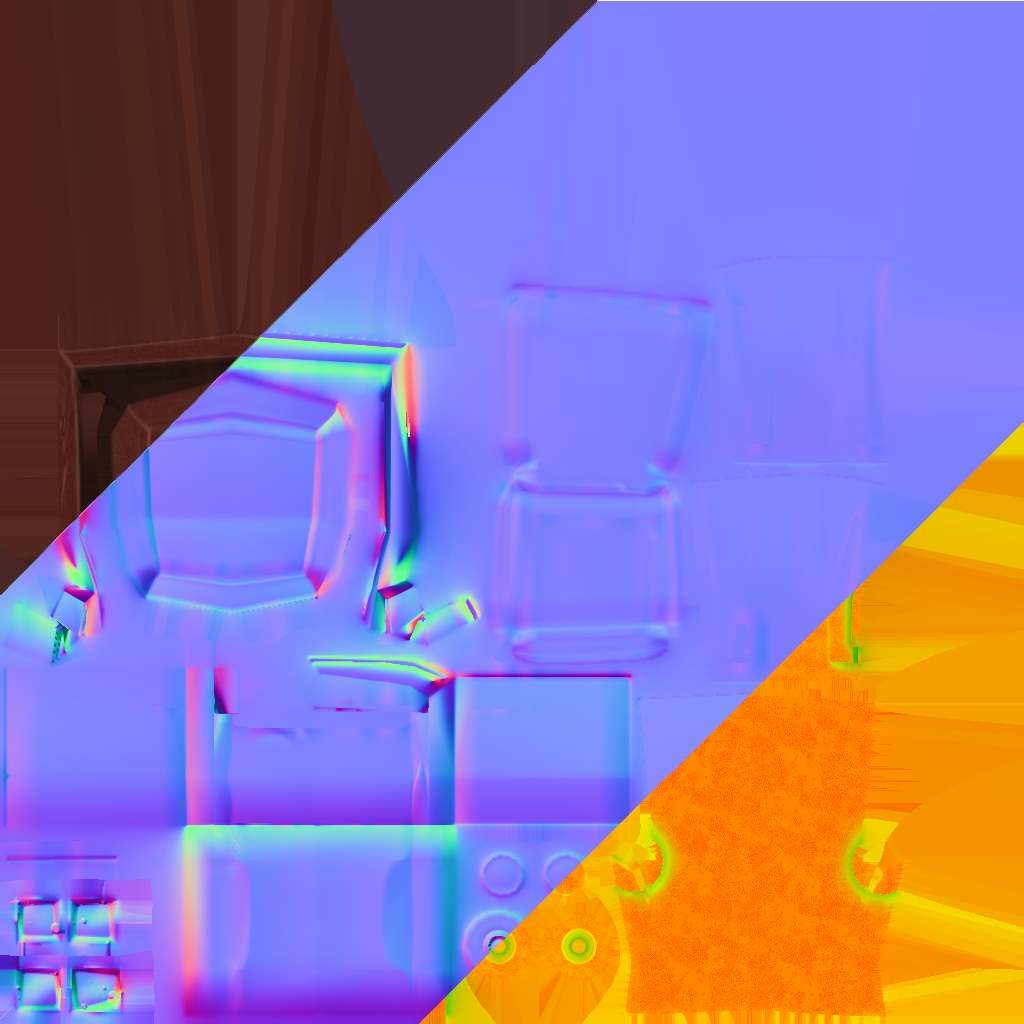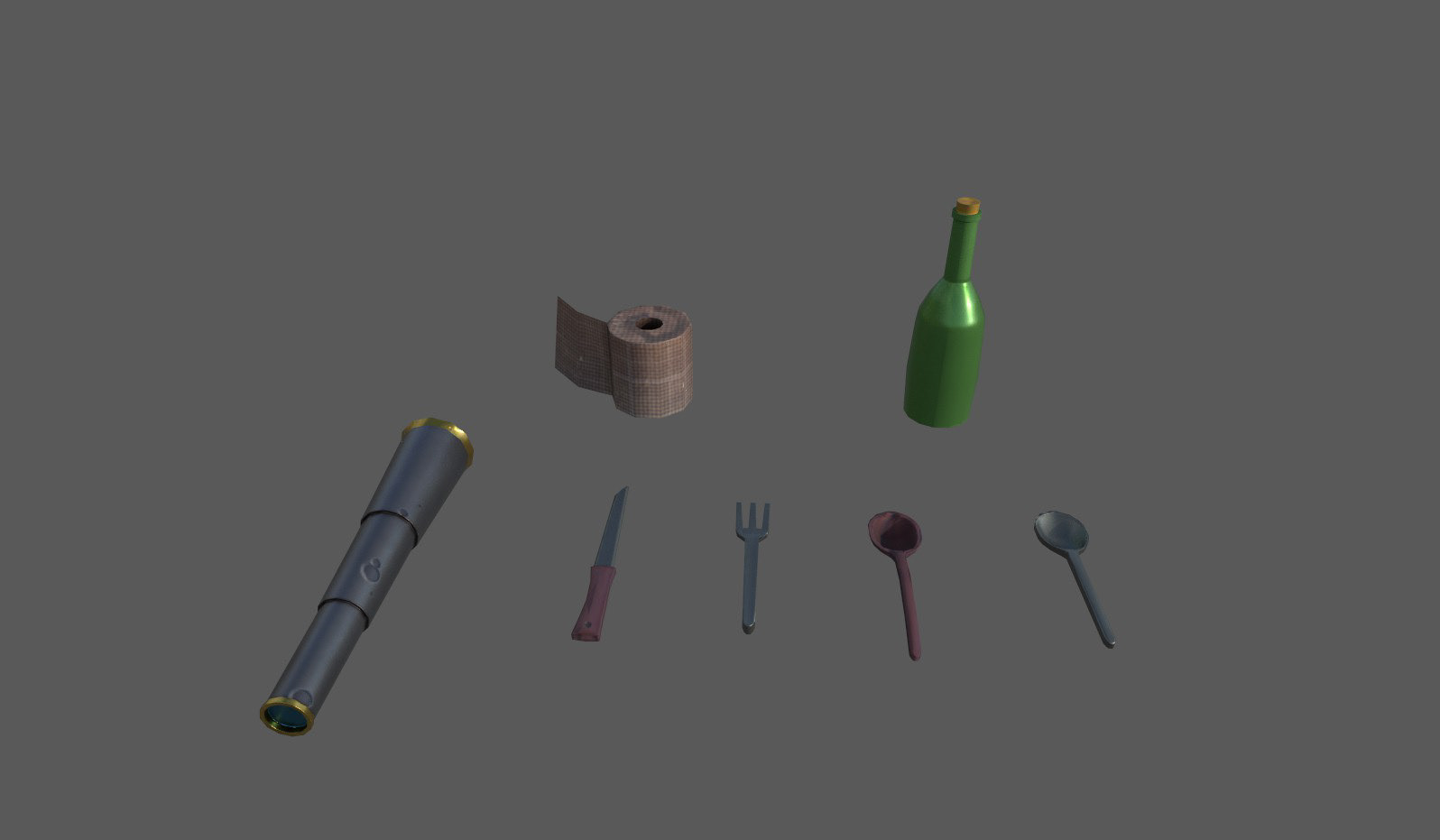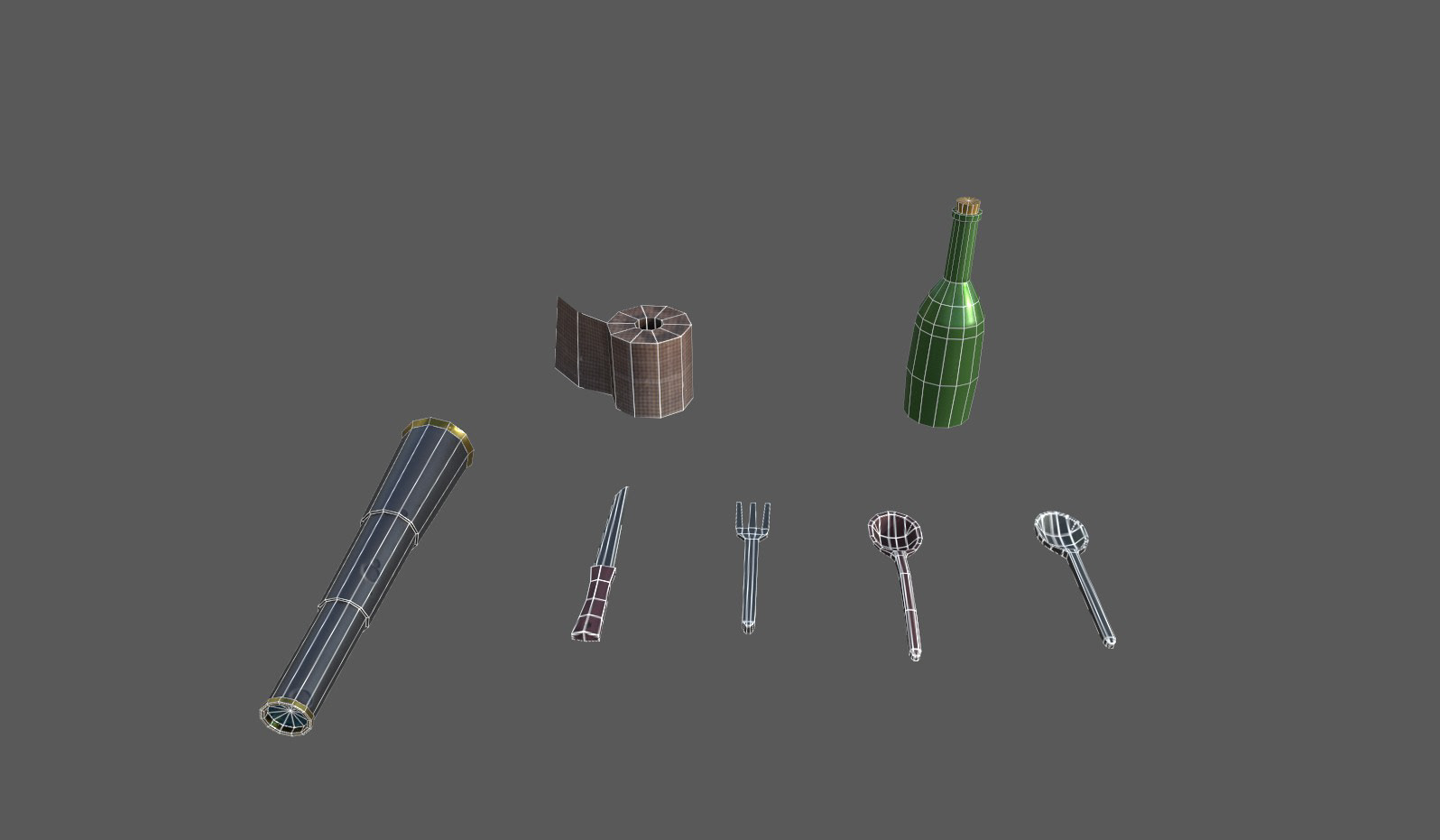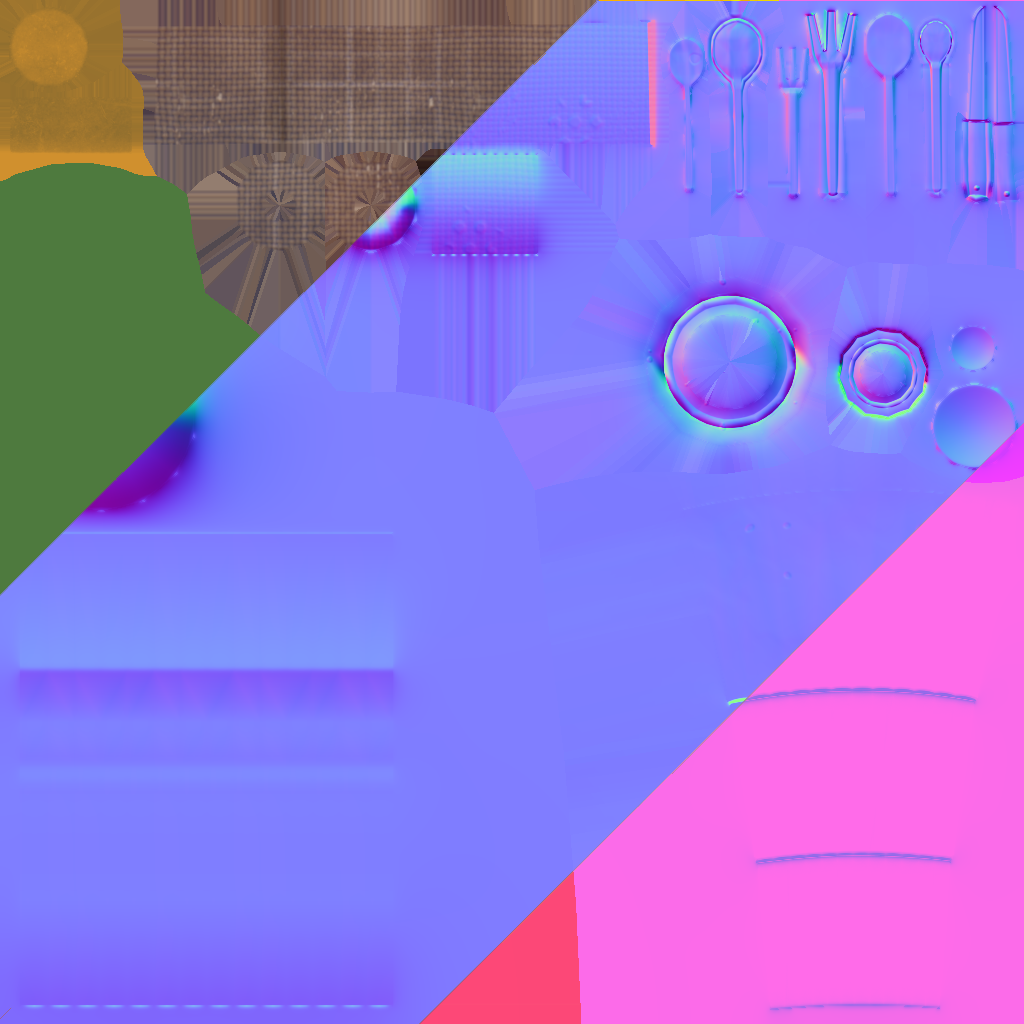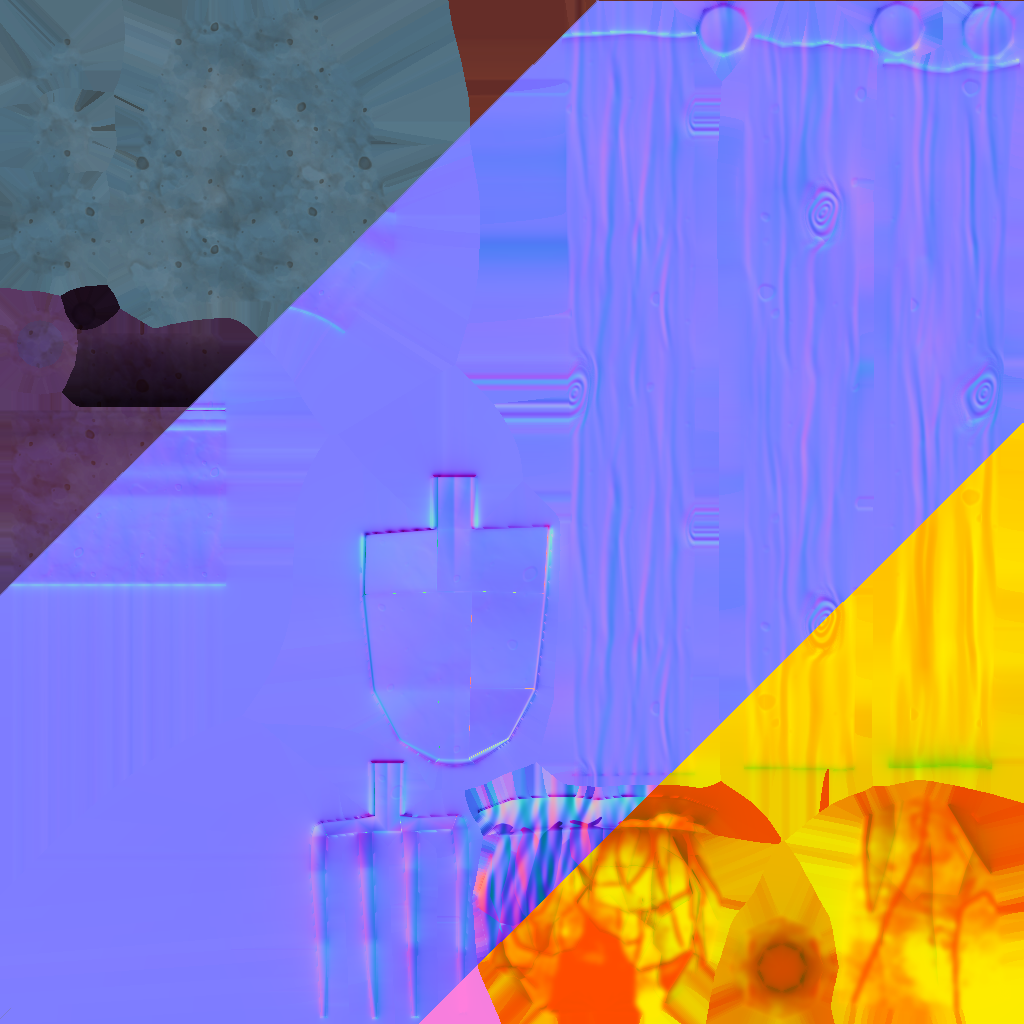 Please feel free to download and try out the game!